Adventures
Come for fly fishing, horseback riding, and all-access tours of Yellowstone National Park; skiing over 50 miles of world-class Nordic trails or downhill slopes; and hiking our 53 miles of trails. Stay for the lifting mist at sunrise and the chance to spot a moose or deer as it ambles through. Bring your family, friends, or someone special, and we'll take care of the rest.
Backcountry Nordic Skiing
December – March
With 85 kilometers of carefully maintained woodland trails over phenomenal mountain terrain, it's no wonder Lone Mountain Ranch has been voted Cross Country Skier magazine's #1 Nordic ski destination in North America. Our knowledgeable guides, dependable snow and wide range of trails offers something for beginners, experts, leisurely explorers and hardcore athletes.
Operated under a special permit with Custer Gallatin National Forest.
Included in these packages:
Downhill Skiing
December – March
11,166 feet up, 5,700 skiable acres, 4,350 feet of vertical drop, 22 chairs, 300 runs, 4 mountains, and an average of 400+ inches of annual snowfall – Lone Mountain Ranch is located just 10 minutes from our neighbor, Big Sky Resort. On demand transportation to and from the slopes is always included, and some packages offer ski passes or full gear concierge. When you get to the bottom, the Ranch is the perfect place to unwind.
Included in these packages:
Snowshoeing
December – March
Explore the Greater Yellowstone ecosystem on foot, without harming the delicate biodiversity all around. The 30 km of snowshoe trails meander through the ranch, outside of the Nordic trail system. Start at your cabin door and trek alone, with friends or family, with a guide, or even lit by the moon – full moon snowshoe tours are a favorite of guests and locals.
Snowshoes are available for rent in the Ranch's Outdoor Shop, and a trail map will get you started on your journey. Call 406.995.4734 with any questions.
Included in these packages:
Dogsledding
December – March
The ranch can arrange a special excursion with our partners at Yellowstone Dog Sled Adventures and Spirit of the North. This is a truly unique way to experience the wintry landscape. Around every bend, there's more to see: majestic peaks, unobstructed views of Fan Mountain, untouched landscapes.
Sit back and glide quietly along, try driving with hands-on instruction from experienced guides. Handling a sled team is exhilarating and unlike any other form of travel.
Yellowstone National Park Tours
Mid-December – Mid March
Lone Mountain Ranch is deeply interconnected with Yellowstone Park. For over a century, we have shared land, air, resources and guides with a national treasure, and there is nothing more special than the quiet of the Park in winter.
Lone Mountain Ranch guides are trained and certified Yellowstone Park guides, ready to take you to parts of the park inaccessible to other visitors. Cross country ski or snowshoe into the backcountry, or take a snowcoach to explore the most iconic scenery. Bison, elk, wolves, eagles and brightly colored steaming geysers are in view this time of year.
Winter Fly Fishing
December – March
Lone Mountain Ranch is the best way to access the year-round abundance of both the Gallatin and Madison Rivers. Our guides can help first-timers and long-timers discover the perfect spots to cast for rainbow, brown and brook trout. The winter offers a special kind of serenity, with zero crowds and large, healthy trout. Access remote blue ribbon streams by snowshoe, or pair a half-day wade with a few hours of skiing.
Backcountry Skiing
December – March
Lone Mountain Ranch is situated among thousands of miles of luxurious, rugged wilderness just beyond our doorstep. After a short shuttle ride with a naturalist guide to the Northwest corner of Yellowstone or to the Gallatin National Forest, you will have access to tours of varying difficulty, ranging from easy rolling trails to more advanced glides ideal for practicing your telemark turns. Tours are rated easy, moderate or difficult, depending on length, the amount of climbing, and the difficulty of the skiing.
Other Activities Available
Yoga & Massage
Canoeing & Paddle boarding
Whitewater Rafting
Amenities Included with Your Stay
Text for Service
In-Room Record Player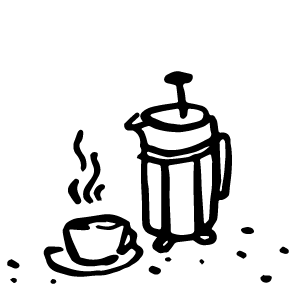 Coffee Service