H&C Saloon
Our classic Western saloon is our guests' favorite place to warm up fireside after a day of adventure with a cocktail and appetizer. Enjoy a local whiskey flight or a Lone Mountain classic like our Big Sky Bramble made with Big Horn bourbon, lemon, and huckleberry compote. Saloon classics include our famous H&C Burger and Cedar Plank Mushrooms with Local Goat Cheese.
Reviews
My favorite place to visit in Big Sky! The saloon is the perfect place to sit, enjoy a cocktail, relax, and listen to music. …The staff is friendly, the food is fabulous, and the atmosphere is perfectly Montana. For the menu, try everything! It's all delicious!
Amber J.
Jacksonville, FL
My recommendation is to eat in the saloon. This is where all the fun is! This restaurant is firing on all cylinders and the crew and chef are crushing it! If you only have one night in Big Sky, EAT HERE! Thanks to everyone mentioned in this review for such incredible service and food during our stay!
Tammie M.
San Antonio, TX
The Saloon at Horn and Cantle is my favorite bar in Big Sky! Incredible drink menu and a really fun bar menu. Live music plays almost every night I have been with some great local musicians. I love getting there early and posting up at the bar with my girlfriend. It's an institution in Big Sky and serves drinks until the last person is left.
Wil L.
Weston, MA
Sleigh Ride Dinner
The Sleigh Ride Dinner, a classic draw for over 35 years, sweeps you off through the snow for a 20-minute ride under a starlit sky to our historic North Fork Cabin. You'll be greeted with a shot of honey moonshine and enjoy a classic Montana prime rib meal cooked over a century-old railroad stove. Our cowboy singer storytellers entertain you as you dine by oil lamp on rosemary popovers, crème fraiche mashed potatoes, roasted vegetables, and huckleberry cobbler. Ride by sleigh back to The Outpost.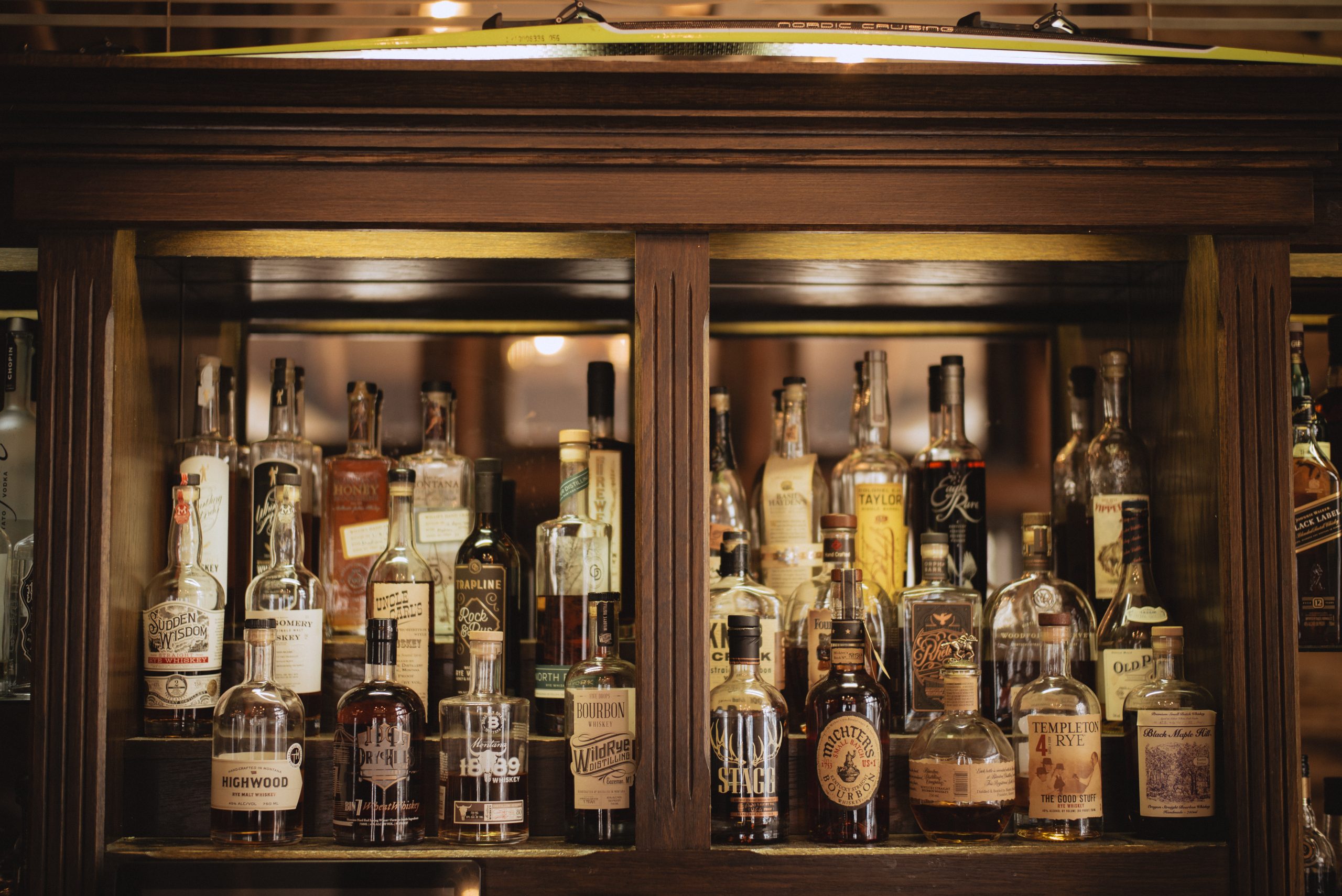 The Lytle Bar
This cozy bar with a name that pays homage to Clarence Lytle, the original Homesteader of the ranch, is tucked away inside the Outpost serving craft cocktails to enjoy after a day of adventure. Open daily at 3pm.
#HornAndCantle